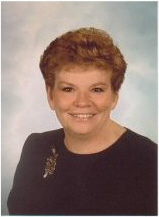 Nancy Todd Engler autographs her book beginning with "Always follow your dream!" which is her personal story for others. Nancy has been a free lance writer for many years, working in her pre-retirement years as Director of Marketing at the Historic Alex Johnson Hotel, Executive Director of Hill City SD Chamber of Commerce, sitting on the boards of the Historic Hotels of the Rocky Mountains West and The City of Presidents of Rapid City, SD.
After retirement,Nancy became very active in The City of Presidents project, researching the personal lives of all 43 US Presidents to be shared as part of this project. In studying these unique presidential stories, Engler realized that there was a wealth of untold information of the men who would go on to shape the American history landscape. At the age of 74, Nancy followed her own dream. Encouraged by her husband and daughters, she wrote her first book and it has become successful even beyond her dreams.  She is now editing her next book,"Courage to Create a Nation, A narrative on our Founding Fathers."
Nancy has recently been called to participate in a jail ministry and creative writing class for inmates in her local county jail.  From these experiences, she is writing a book, "Feeding The Hungry", describing the positive nature of women incarcerated.  It will be out by August 2018.
Engler lives with her husband of 56 years in the Black Hills of South Dakota and are proud parents of three incredible daughters,11 grandchildren and three great-grandchildren.